Thank God · 27 November 2014

Praying Hands by Albrecht Dürer
This work is in the public domain.
Thanksgiving is a time of time of giving thanks for all the blessings we have in our lives. But without God, who do we thank?
I know that Thanksgiving is a national holiday for us to remember our heritage as Americans and give thanks to our forefathers for their foresight in creating this great nation. We ought to thank veterans and active duty military men and women for keeping us safe from enemies, both foreign and domestic. We ought to thank first responders for being diligent and keeping our hearth and homes safe. And we ought to thank our family and friends just for being our family and friends.
But what about thanking God? We ought to thank Him for those same people, for life, and for so much more.
I recently finished reading a book called God's Not Dead, by Rice Broocks, which gives a logical explanation for the existence of God. Everybody should read the book with an open mind and see where reason actually leads where God is concerned. (If you have read my blog for long, you know that I do not need to be convinced that God is surely alive and well, but still, the book raises a bunch of questions for people who consider themselves to be pure, logical thinkers. But reader beware: Having an open mind, even if it is a skeptical one, can be dangerous. You never know what might change it.)
At any rate, Thanksgiving got me to thinking about the book again. Like I already said, we need to thank our forefathers, military men and women, first responders, friends, and family. But even if we do not want to thank any of them, even if we do not have a great view of history or people who we might want to thank, we still ought to thank God.
Some would say that if they do not have any of those special people in their lives, they might not have much to be thankful for. Others would argue that they cannot thank a God who they do not believe in. To those groups of people, I would ask, "Then, why do you celebrate Thanksgiving in the first place?" After all, if there are no people in our lives we want to thank and we do not thank God, then who are we thanking?
It is a simple question that I am sure does not have a simple answer for the non-believer. (Then again, I suppose that if we do not have any people in our lives to be thankful for, we might not have many things we call blessings. In that case, we really do not have much need for Thanksgiving.)
Some people think we are becoming a godless nation, but I will not believe that until a Nero rules again. Or at least until Christmas, Easter, and Thanksgiving are no longer national holy days. Of course, I will continue to believe that God is not dead. And appropriately, I will continue to thank Him. Each Thanksgiving and indeed, each day.
This Thanksgiving, I say, "Thank you," to our forefathers, to our veterans and active duty military personnel, to our first responders, and to our family and friends. Thank you for all you do and all you are. More importantly, I want to thank God for all those people and for all our blessings.
Thank you, God. Today and every day.
© 2014 Michael T. Miyoshi

Dance at Bougival by Renoir
This work is in the public domain.
"I remember dancing with you for the first time."
He looked up from his book into the glistening eyes of his beautiful wife. "I remember too." He took off his reading glasses and continued, "I saw you from across the room at that first dance class and was excited when we were paired up to dance for the mock competition. We were only about thirty seconds into the dance when the referee tapped me on the shoulder and we were out." He shrugged, put his glasses back on, and started to read again.
"They're called judges." He shrugged again without looking up. She sighed. "I know it's cliché, but it was the start of a beautiful relationship."
He grunted in reply. Again without looking up.
She mumbled to herself as she gazed into the roaring fire, "What happened to us?"
He looked over his reading glasses. He knew the look. She was not just reminiscing. She was missing the kids. She was missing their old life together, first as a couple and then as a family. She was thinking that life was passing her by. She was wondering if he still cared.
He made a decision. He took off his glasses and carefully placed them down on the end table. He marked his place in his book and set it next to his glasses. She turned her gaze from the fire and watched with curiosity as he stood up from his chair and moved the ottoman out from in front of her, where she had been using it before curling her feet up under her. He reached beside her to her end table, turned off the light, and turned up the volume on the stereo. He took her book from her lap and placed it gently on the end table next to the stereo remote. She was shocked when he stood up to his full height and reached down with one outstretched hand. He looked deep into her eyes and asked, "May I have this dance?"
She looked up and blushed. It had been a while. Years, in fact. She stood and nervously curtsied. He took her right hand in his left and pulled her close. They gazed into each other's eyes. Then, they danced.
She was taken back to that first time as they twirled around the fire lit room. So was he. He had teased her about them being the first ones eliminated in the mock dance competition long ago. But they both knew, then and now, that the dance and its lasting memory, were just the first of many.
#TwitterFiction (on Twitter from 11/17/2014 – 10/20/2014)
© 2014 Michael T. Miyoshi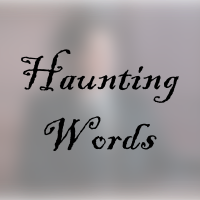 I have this recurring nightmare. (Actually, it has only happened in the night once or twice, but it I keep thinking about it so it is really a daymare. If that is even a word.) I am on the stand at a trial, my trial (a witch hunt really), being asked if I said I was a cheater. I try to answer, "Yes, but it was tongue in cheek. It was a facetious statement. It was satire," but I get cut off and the lawyer asks that everything but the "Yes" gets stricken and that the judge hold me in contempt. The daymare ends there and I am just left with anxiety and confusion.
Part of my confusion is because I cannot imagine what I am on trial for. There is nothing in my past or present that would put me in danger of jail or worse. And last time I checked, Christians have not been burned or otherwise persecuted in the United States since Nero ruled. Oh sure, this daymare trial could be held in some other country where they do torture and murder Christians, but currently, I do not have plans on going there. (But you never know.)
The more I think about my daymare, the more I think it stems from two of my friends and faithful readers. (Yes, they are real not just figments of my imagination.)
Mike and Marc like to keep me humble. They read my stuff and then tease me about it. Sometimes M & M tease me in such a subtle manner that I do not even really know they are teasing me. (I am that dense sometimes.) Or they make mention of my most recent blog post, which by the time I see them (sometimes just a few hours later) has already passed through my mind and out to the internet never to be thought of again. (Actually, I do think of some of them again, it is just that by the time I post something, I am usually writing the next thing in my brain.)
At any rate, I am sure my friends M & M are the cause of my daymare. One or both of them will surely call me a cheater and back it up with my own words from my blog. They will take my tongue in cheekiness and throw it out on the table at lunch or during some other discussion. Alas, I will not be able to deny my own words.
In reality, I am flattered by the attention my friends give me. I will take all the readers I can get. In fact, I am happy that even if Marc is right and he and Mike are my only two real readers out there, at least I know somebody is reading. (Although it would be nice if there were more than two.)
Thankfully, I am not in danger of being a hateful ruler's nighttime reading torch, but if it came down to it, I hope there is enough evidence to convict me of being a true Christ follower. On the other hand, I hope that I am not put on the stand and asked if I said I was a cheater. I hope that my words about being a Twitter cheater do not come back to haunt me like they do in my daymare.
© 2014 Michael T. Miyoshi