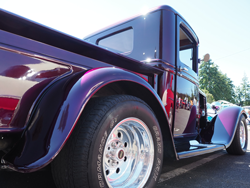 It has been quite the summer for pictures. And I had lots of fun taking pictures of the cars and boats at the La Conner Classic Boat and Car Show.
I am not the greatest photographer (or writer for that matter), but I like to take pictures (and write). Mostly, I take pictures of my family, but there are times when I just like to shoot the scenery. Sometimes I even like to get a little crazy and try different perspectives. Like getting the camera really low and shooting up at the subject. It was a lot of fun shooting pictures at different angles and different closeness at the car and boat show.
We do not necessarily do lots of traveling. Even locally. We tend to be homebodies for the most part. Part of that is probably because the kids are mostly grown, so we do not need to bundle up and trundle off to soccer games or other of their activities on weekends like we used to do. We enjoy just staying home, and well, just staying home.
But when we do travel, we like to do so on the heavy traffic days. You know, those days when everybody is off to someplace exciting. Like Seafair. Or the La Conner Classic Boat and Car Show.
At any rate, we got to La Conner and it seemed like everybody who was not in Seattle was in La Conner. I am sure the town tripled in size. But we found parking and walked around the town and had a great day.
And we saw lots of beautiful cars and boats.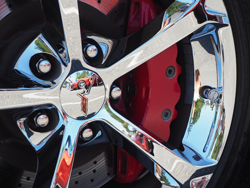 The cars and boats were magnificent. They were classics. Beautiful wooden boats built long ago and maintained to be show quality by their owners. Marvelous cars tricked out and shining brightly in the sunlight. We talked to a few of the owners and found out a little about their vehicles. I even saw an old colleague, who was showing his Corvette and signing people up for a convoy trip next summer. It was fun thinking about the Munsters when I saw a Model T hot rod. I even had daydreams about being mechanically minded and fixing up a car. Mostly though, I just enjoyed seeing hunks of metal and wood that were not just vehicles but art. And I tried to capture just a little of that beauty with my camera.
I have had lots of fun taking pictures this summer. Of our family. Of our back yard. And it was a pleasure to take a few pictures of the masterpieces that they had at the La Conner Classic Boat and Car Show.
© 2018 Michael T. Miyoshi
Comment
Commenting is closed for this article.