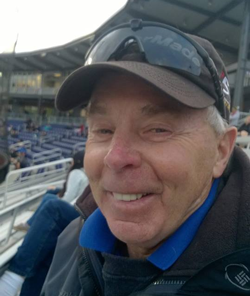 David L. Ryles
November 30, 1950 – February 08, 2019
Photos courtesy Patti Ryles
"Remember when we…" is a phrase I have heard Dave Ryles speak over and over again. He has said those words to me and to many others over the years, but it was not like when so many others say those same words.
When you hear some people say "Remember when…," you just know that they are trying to relive their glory days. And when you hear others, you know that they are living in the past. But when Dave said those words, he was cementing a relationship. He was reconnecting with another person who was important to him.
I worked with Dave for twenty years give or take. We taught at the same high school. We also coached football together, and enjoyed many nights in booths and on roofs of stadiums around the area. During all those years, we talked about football, of course, and baseball and his family (especially, his grandson). We talked about scouting and teaching and coaching. We talked about hunting and golfing. We talked about his dogs. We just talked about life. And the more time we spent together, the more I heard him say to myself and to others, "Remember when we…" When we did this or that together. When we saw this event or that event. When we did something together.
Dave never really talked about his own accomplishments unless he was with somebody who brought them up. You had to pry and poke and prod him to tell stories about himself. At least if it was a story that you were not involved with. He always preferred to listen to your stories. Or the stories that you had in common with him. Which is why as I remember Dave, I remember those stories we shared. Of football practices and games. Of bus rides and cramped spaces and inclement weather. Of golfing and eating. Of just talking about life. And on those rare occasions, of hearing him talk about himself.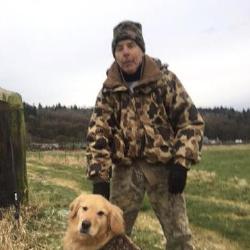 I never really realized that Dave was connecting or reconnecting with people when he asked, "Do you remember when…?" until I saw him around people he knew from college and other times and places. They had some of the greatest stories to share. Of baseball games and nicknames and all sorts of other things. The story I enjoyed most of all was of how Dave got a nickname of The Mole. Apparently, he was stealing third and slid in head first. When the dust had settled, he was covered in dirt and dust. One of his teammates or coaches said he looked just like a mole and the name stuck.
The memories also stuck.
I have always enjoyed hearing Dave talk to his friends from other times and places. They shared stories about each other and what they did together. About games played and busses missed. About pranks and nicknames. About this and that. But the stories were rarely just reminiscing. The stories were keeping relationships alive. The family and friends were telling each other how important they were to each other. They were telling each other they loved each other.
Everybody loves Dave. Whether they are family, friends from times past or present, teammates, colleagues, or former students. And at least part of the reason they love him is because he keeps the relationships alive. With time spent together. And with the words, "Remember when we…"
© 2019 Michael T. Miyoshi
Comment
Dave was a good man. I just heard about his passing this morning. I recall fixing his computer at his house in Duvall and how he just wanted it to work yet never complained about issues that would arise during the repair. He wore his smile like a badge of honor. He was an integrous man. Dave you are missed.

— Joseph Scott · 15 February 2019, 09:58 ·
Commenting is closed for this article.