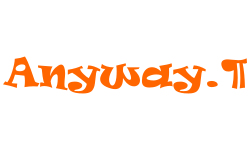 I have decided that one sentence paragraphs are part of my style.
I do not know when I started doing it, but I noticed that I do it a lot. Maybe even most of the time. I tend to start a piece of writing with a one sentence paragraph. (I had actually written that I start a piece of writing with one sentence. Of course. Just like I start a sentence with a single word. Sheesh.) I do not know how this one-sentence-paragraph thing got started, but it seems to have become my norm. Part of my style. And I kinda like it.
If you are looking for advice on writing, do not look at me. I am not a writing guru. I am not a writing teacher. And at least in the eyes of some of my closest friends, I am not much of a writer, period. Which actually means that I am doing something right. (We all have friends like that, right?) However, if you are looking to get any advice on how to score well on an essay, do not try to emulate my writing. It is full of poor writing techniques. Like one sentence paragraphs. And sentences that are not even sentences.
I remember learning how to write for high school and college. We learned that old standby, the five paragraph essay. Write an introduction where you introduce the topic, and make sure your thesis statement is the last sentence. Then, give three paragraphs of supporting material. Then, finish it off with a nice concluding paragraph where you sum up all your points and reiterate your thesis. Put together and taken as a whole, all of those five paragraphs show how your thesis is the greatest thing since sliced bread.
Oh those were the days. Follow the formula and you would get a good score. Period.
Now, I must admit that I was pretty good at sticking to the formula. I even had a difficult time adding an extra paragraph of support. Heaven help us if I had a six paragraph essay. But if you have been reading my stuff for very long, you have realized that I am not that much of a formulaic guy anymore. At least not the old formula.
Back in the old days, I was a follow-all-the-rules-of-good-writing kind of person. I just wanted to please my readers. Who were my teachers. And so I did not do any of the things I just did in the last couple sentences and the last couple decades. I did not start sentences with prepositional phrases, use incomplete sentences, or start sentences with conjunctions. Okay. Maybe I did the prepositional phrase thing, but never the others. I did not want my teachers to bleed on my essays.
"Just stick to the script idiot!" was what I heard in my mind when I would do those crazy things. Even when I went through the phase of starting sentences with "because." I added that piece to my style just because I had seen good writers do it and I wanted to see if I might be able to get away with it too. Which is how I suppose I started too many of the style things I did or continue to do. I have seen other writers do it, so I want to know if I can get away with it too.
Anyway.
You may have already noticed, but I do not just stick to the script or the formula anymore. I write my own script and follow my own formula now. Not that it has gotten me anywhere, but that is a different story. Still, I like to think that I have developed a writing style that works for me. And part of that style is the one sentence paragraph. Or even the one word paragraph. They seem to have become part of who I am as a writer.
I do have one last thought about writing style. Find your own. If you want to be a writer, the first thing you need to do is write. (You would be amazed at how many people do not understand this.) Then, after you have written thousands and thousands and thousands of words, you need to write thousands and thousands and thousands more. Then, you can start to develop your own style. But you need to know the rules of good writing first. Follow those rules and you will become a good writer. Then, you can start to break some of those rules as you develop your own style. At least that is what I have heard. And it is what I have done. At any rate, start with following the rules.
Including the rule that says do not have one sentence paragraphs. And the one that says one word paragraphs are even worse. In other words, do what I say and not what I do. At least in the beginning. Then, when you develop your own writing style, you might find yourself doing crazy things. Like writing one sentence paragraphs.
(Bet you thought I was going to end with a one sentence paragraph.)
© 2020 Michael T. Miyoshi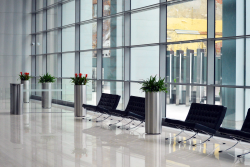 "Oh yeah!? Well, I've been kicked out of better places than this before!"
If you have never been kicked out of any place, you need to remember this line for when you do. Because in this day and age, it will surely happen. You will surely get kicked out of someplace.
I was not going to write anything else about life in the COVID-19 era. Social distancing and quarantine and more social distancing are all we seem to hear about these days. But as people start to get out more, we realize that there are just places you cannot go. Or at least I realized that. Rather, I realized that there are just places you cannot stay.
I first realized that you cannot just stay places when I went to a medical clinic. I was going to sit in the waiting room waiting for my mom, but I was told in no uncertain terms that I was not allowed to do so. No waiting in the waiting room. Period. So I had to leave. And that was okay. I just came back later.
The second time I was kicked out of a different waiting room was when I realized I should remember that line.
"Oh yeah!? Well, I've been kicked out of better places than this before!"
And I would have said it too. Out loud even so that everybody could hear. But I did not remember the line until I was already out of the waiting room. It would have been funny. Everybody there (the receptionist and my mom and my sister) would have laughed. It would have been the perfect timing. Except that I did not think about it until it was far too late. Which happens to me a lot. I know the perfect line to say, but not when I need to say it. Always later. Sometimes much later. Ah well. I can at least write about it. Right?
But back to the line in question.
"Oh yeah!? Well, I've been kicked out of better places than this before!"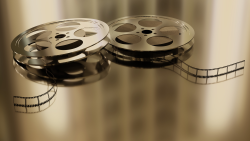 I looked on the internet and tried to find where the quote originally came from. Apparently it, or some form of it, has been in circulation for over a hundred years. One source said it was a line in a play (I would have given the link, but I cannot find it again). And I saw that Lucy Ricardo said it once in I Love Lucy. At least that is what I think I saw. (You never really know when you just look at the blurb there under the link instead of going to the page that your search engine points to.) But suffice it to say, the quote has been around a long time. For at least a hundred years. Still, I think it would bring smiles to people's faces when you use it when getting kicked out of places due to restrictions or limitations. Especially, those due to COVID-19.
"Oh yeah!? Well, I've been kicked out of better places than this before!"
Nobody will know which movie or play or written work first used the line, but everybody will recognize it. And people will laugh. At least if you actually remember to say it before you leave the place. If not, you can always do like I do and chuckle to yourself as you walk away remembering the line.
"Oh yeah!? Well, I've been kicked out of better places than this before!"
© 2020 Michael T. Miyoshi
I know that wishes are usually saved for Christmas, but this Independence Day, I have one wish. I wish that we can be independent of hatred.
Independence Day means lots of things to lots of people. This year, it would be nice to be out of quarantine and independent of confinement. But that is not our greatest need. Our greatest need is to be independent of hatred and injustice.
People think that racism stems from ignorance or fear or stereotypes or biases run amok. But in reality, racism really stems from hate. I am not sure how that hatred starts, but it often manifests itself in bias and violence. And it can be seen in anybody. Of any race, creed, or color. Of any socioeconomic status. Of any person in time or space. But we must realize that hatred is never okay. If you love somebody who loves you back, what good is that? It is when you love somebody who you do not know or who might even hate you, that is when you are doing your part to change the world.
By the way, if I have not said it before, you can change the world. One person at a time. Sure, it will take a long time, but that is all you can do. Change yourself and then help other people around you to change for the better too.
I know that we can never be free of hatred and fear in the world. We cannot get rid of violence. We cannot change everybody's hearts. In reality, you cannot change anybody's heart except your own. And you need to do so by changing your mind. You need to decide to change. And then change.
There is an old prayer, originally written by Reinhold Niebuhr, which says: God grant me the serenity to accept the things I cannot change, the courage to change the things I can, and the wisdom to know that difference. According to Wikipedia, Nieburhr's original prayer was a little different and more powerful:
Father, give us courage to change what must be altered, serenity to accept what cannot be helped, and the insight to know the one from the other.
There are things in our world that must be altered. We cannot legislate against racism. It just does not work. After all, hatred comes from the heart just as love does. But we can legislate against the results of hatred. And we can help people change their minds and their hearts. And we need to start the process by loving the haters.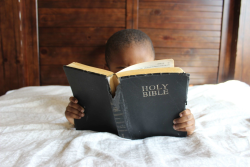 I know. It sounds unreasonable. It sounds undoable. It sounds ludicrous. But these are not my ideas. They are not my thoughts. They are not really my words. They are the words of an itinerant teacher the likes the world has never seen before nor since. "Love those who hate you." He knew what He was talking about. And if you do not know who He is, find out who is the most influential and remembered and revered and reviled and hated person in all of known history. Certainly the most talked about and written about. The most quoted and misquoted. Find Him, then find out what He said.
I know that we cannot be rid of hatred and bias and fear in our world. But we can be rid of those things in our own lives. Or at least we can work to rid those things from our own beings. And we can follow Reinhold Niebuhr's prayer and take courage to change what must be changed. Both in our own lives and in our world.
Even though I know these things about our world and about our hearts, I still hope and pray that we can be independent of hatred this Independence Day and forevermore.
© 2020 Michael T. Miyoshi