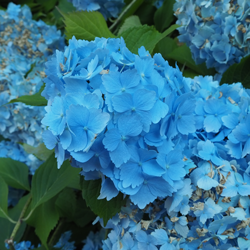 I want to be a better photographer. A better artist. A better renaissance man.
My wife and I went to the Bellevue Arts Festival and I saw a bunch of photographers that had some neat stuff. Their art made me want to be a better photographer. Or at least know how to do some post editing to my photos to make them shine. The other artists there made me want to be a better artist. Or at least to take chances on trying to be an artist. Sure, I still want to be a better writer. Always. But the visual artist in me wants to come out too. Maybe in more ways than just making book covers.
It is funny. Going to art shows and looking at woodworking and photographs and paintings and etchings always make me want to create something. Art, buildings, whatever. I just like to create. Words are easy. I just write. Yes. It has been a process. But I love to write. I do it every day. And hopefully, I get better at it. (Still trying to make it to mediocre.) Words are my art medium. At least one of them.
Which is why it is funny thinking about art. I think of making videos and taking photographs and painting and drawing as art, but I only think about writing as art when I think about art. The rest of the time, it is just what I do. I am a writer, so I write. Period. It is not art. It is just what I do because of who I am.
Which makes me wonder if I might be an artist. Maybe I just need to create in other media to be an artist. Maybe I am a renaissance man trying to get out. Watch out Michelangelo. MediocreMan is coming. Okay. Farfetched to be certain. But it is something to strive for. Be good at everything. And be great at something. Or maybe just try to be good at one thing. Nah. I gotta try to be good at everything. Or maybe, I ought to just try to be mediocre at everything. Of course, my friend Marc would just tell me to try to be mediocre at even one thing. And that would be a stretch. Nothing like friends to help keep you humble.
When all is said and done, I like going to art festivals and such. They are more than just dates with my wife. They are flights of fancy. They are inspiration. They are impetus to becoming a true renaissance man. Or at least a bit of an artist. Even if I am less than a mediocre one.
© 2018 Michael T. Miyoshi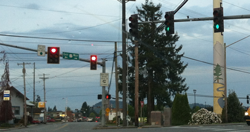 You would think traffic in a small town would be, well, small. But that is not the case around here.
I live in a small town and work in another small town down the road. The traffic is usually pretty good traveling in them and between them. Usually. Unfortunately, there are times when it is downright intolerable.
Part of the traffic problem in our small towns is that we are very near a sprawling metropolis. Two in reality. Seattle and Bellevue are far enough away that a visitor might think their effect would be negligible. However, since my towns are bedroom communities for those cities, their effect is huge.
Traffic is also affected by the notion that the roads should always be torn up. There is always work to be done. And so there always seems to be delays due to construction. Or maybe that is just recent rather than ongoing. It just seems to be ongoing all the time. A construction project here. An improvement there. Flaggers or at least signs seem to be everywhere slowing the traffic down.
I must admit though that the biggest traffic problem only comes around once a year. Which makes it tolerable. But it is a yearly event. The Evergreen State Fair.

Tractor Crossing
by Fry1989
This work is in the public domain.
We usually go to the fair to enjoy the animals and the vendors. We like to just wander around checking out the trailers and RVs and other stuff. We like to people watch. And of course, there is the food. We do not always eat there, but the smell of onion rings and fried onions and cotton candy and barbeque are all around. The aroma is both scrumptious and overpowering.
So what does the fair have to do with traffic? Everything.
The only thing that makes sense of the traffic is thinking about population. The fair is a way for our small town to grow to double its size. For twelve days a year. That doubling (or whatever the figure) causes the traffic to come to a standstill. Hurry up and wait to get through town. Make sure to go early. Do not come to town or leave town at specific times of the day. Of course, these are good warnings for most commuters, but they are especially true during the fair. In fact, it is just best to avoid going anywhere at all while the fair is open. Close the doors and stay home until the population goes back to normal. Unless, of course, you are going to the fair.
I like living and working in small towns. They have a great sense of community. I just wish that my small towns could just have small town traffic. All the time.
© 2018 Michael T. Miyoshi

Christ Carrying the Cross
by El Greco

This work is in the public domain.
"Even if you were the only person on earth, Jesus would still have died for you." I had a chilling and rather revolting revelation after I heard that from the pulpit one Sunday.
The point is well taken. God loves each one of us so much that He sent His one and only Son, Jesus, to die for our sins. It was the only sacrifice that would need to be made from then on. No more burnt offerings for all those naughty things we do. Just one sacrifice for all people for all our sins for the rest of time. All we need to do is accept the forgiveness. (Then, the real work begins as God changes our hearts and minds.) The thought that Jesus would have come for just me is great news! God loves me that much.
But if you stop to think about the whole story, things get a lot more chilling. And revolting.
I am not sure exactly why my thought process went there, but I actually imagined that I was the only person on earth and that God sent Jesus anyway. That would mean I would be judge, jury, and executioner for Jesus. I would be the one who said that He was guilty of death after living a perfect life. I would be the one who mocked Him and struck Him. I would be the one who plaited a crown of thorns and pounded it on His head to mock His kingship. I would be the one who used a flail on His body and ripped the flesh off his bones, possibly exposing internal organs because of the way lead balls and bone chips were placed at the ends of the leather strips. I would be the one who nailed His hands and feet to the cross. I would be the one who dropped the cross into the hole and jarred His whole body as the pole hit the bottom. I would be the one who gave Him the vinegar and gall mixture, probably with a derisive sneer and nasty comment. I would be the one who watched Him breathe His last breath, and then I would be the one who pierced His side with a spear. Just for good measure. I would even be the one to lay His body in a tomb and guard it until the third day. I would then be the one to see Him raised from the dead and to hear Him speak words of forgiveness to me, the one who inflicted Him with all that pain and suffering just days before. If I was the only person on earth, I would still have the opportunity to receive God's grace through His Son, Jesus. Even though it was I who had just tortured and murdered God in the flesh.
The thought is chilling. It is even revolting. But it is true too. In essence, each of our sins drove the nails into Jesus' hands and feet. Each of the sinful, prideful, or careless words that we say mock the Savior and press the crown deeper into His head. Each and every person throughout time and space mocked Jesus, tortured Jesus, put Jesus on the cross. And yet each of us can still receive God's grace for those grievous sins. For putting Jesus through His ordeal. For killing God.
That is good news. Good news indeed.
For regardless how personal we make Jesus' death on the cross, the amazing thing is that He rose again that we might be saved. Each and every one of us. As if we were the only one. It is that personal. And that is amazing. So regardless of how chilling and revolting it is to think that I personally made Jesus suffer and die, it is that much more comforting to know that He still loves me and offers me His forgiveness.
The chilling part of the whole thing is that now I understand why some people have such a hard time accepting Jesus. They know how deeply they have hurt God. They feel worthless. They feel unworthy. But God has told us and shown us how we are worth so much. And when it comes right down to it, we are all unworthy of that kind of love and forgiveness. But the good news is that regardless of how worthless and unworthy we feel, God still reaches out to us. As if each one of us was the only one.
The thought is chilling. But it is the good chills. Jesus died and rose again for each of us. Individually. Regardless of what we have done. How can we not love Him back. How can we not follow Him.
[I wrote this months ago as a response to the words from the pulpit. It was never meant to be a blog post. Just a personal reflection. But then I heard the words again (twice in two days), and decided that I needed to add my own thoughts to others who have surely had similar thoughts before.]
© 2018 Michael T. Miyoshi