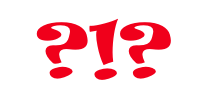 I almost bit the neighbor's head off the other day. (Sorry about that Jodie.) All she did was innocently ask, "Are you excited for the end of the school year?" She did not realize that she was asking the wrong question at the wrong time.
(I know that one of my friends and faithful readers – yes, a real one – will surely ask me the same question our neighbor did after he reads this. Hopefully, he will retain his head, but we will see.)
Being a teacher, you might think that I would like the coming of summer – "no more pencils, no more books, no more students' dirty looks." But I do not like the end of the school year. My wife, The Mindboggling Mrs. Miyoshi, likes to point out that I get a bit surly as the school year comes to a close. She even came to my rescue when our neighbor was still stinging from my short, "No!" As part of her damage control, my wife said that I just do not like change. Our neighbor seemed fine with that, but I know it is more than that. And I tried to explain.
"Are you excited for the end of the school year?"
While I might not like lots of change in my life, that is not the reason I get testy at the end of the school year. The real reason I do not like the end of the school year is because of family.
I know that a bunch of people are scratching their heads and wondering what family has to do with my dislike of school ending. After all, if I loved my family, I should love spending more time with them when school is out. That is very true. I do love to have time with my family during the summer months. The reason I say family is the reason for my change of moods, is because I keep adding to it and then subtracting from it.
Each year when I get a new batch of students, they become part of my family. They become my kids. They become part of my family when they walk through my door and stay more than a few minutes. That is why I take it so hard at the end of the school year. More of my kids are leaving me.
This year, maybe I will not be quite as surly as in years past. Maybe my experience of saying goodbye to our oldest son, Thing 1, has already gotten most of my angst out of the way. Maybe having cried at his leaving to make his own way in the world will help keep my students' leaving in perspective a bit. But maybe not.
There is a difference in my students leaving and my own kid leaving. When my students leave me, they seldom return to see their old teacher. Sure, I might see them on Facebook or they might stop by every decade or so, but they rarely come back into my life for much more than a quick visit. Of course, there are some rare exceptions.
At least with my own kids, I can count on seeing them more than once a decade. Or at least I better. And when the time comes and they are all out of the house, I will hear from them from time to time. I will get to watch their families grow. But while I have been blessed to be involved in some of my former students' lives, mostly, I just check on them from afar through mutual friends or electronic means.
This year, I was actually not going to write a goodbye to my students or an explanation of why I hate the end of school like I have in the past, but I had to at least write a public apology to our neighbor and any others whose heads I might have bitten off (or almost bitten off) when they asked if I was looking forward to summer. And I had to write about my solution to part of my problem.
"Goodbye"
I decided that I would actually say goodbye to my students this year. I will say goodbye in the way it was originally meant to be said. Or at least how I believe it was meant to be said. I will give my students the old sendoff of "God be with ye" when I say, "Goodbye." Then at least, I can be at peace until we meet again.
I really do apologize to my neighbor and any others whose head I have taken a chomp at when they asked about my excitement for the coming summer. And I apologize ahead of time (no pun intended) to my friend's wife (another faithful reader of the real kind). When your husband comes home without his brain holder (instead of just misplacing his brain), you will know that I am sorry. I will be sorry for biting his head off when he asks me the question, "Are you excited for the end of the school year?"
© 2011 Michael T. Miyoshi
Comment
Glad I never asked that question… However, reading this has strengthened my resolve to come back and bother you at least once a year :]

— Chelle · 18 June 2011, 20:30 ·
Commenting is closed for this article.